In pursuite of a good night's sleep
1985

Manu moved to the city of dreams after completing his Engineering degree with a dream to make it big. Mumbai tested his resilience and determination throwing multiple challenges his way but he learnt and emerged stronger.

1988

He hustled and worked multiple jobs to make ends meet. He was employed at a soap factory, sold paints to the automobile industry and also worked in the hotel industry before finally landing his big break at Reliance Industries. He was appointed as their agent and began his entrepreneurial journey.

1990

He got the opportunity to travel around to attend conferences and conventions around the world. It was on a trip abroad when he discovered a mattress that gave him the best sleep of his life. He made his life's mission to deliver this sleep in India and started this wonderful journey!

1992

While chasing his dream to deliver god night's sleep, he handcrafted the first Indian mattress with almost a thousand coil springs pocketed individually.

1994

Snoozer Bedding Limited was founded and established as the first Indian luxury mattress brand. Snoozer started producing small sets of pocket coil mattress from a small factory.

1996

One of India's top 5-star hotel The Oberoi Rajvilas gave Snoozer Mattress a chance and loved it. It became the first resort to feature Snoozer mattresses in their rooms.

2004

The good word about the exceptionally high quality of Snoozer's product became known in the 5-star resort industry. Snoozer's bedding and mattresses were adopted by multiple hotel and resort chains across India.

2006

World's top bedding and mattress producer – Simmons partnered with Snoozer to capture the Indian Hotel industry. Simmons recognised the exceptional quality, values and ethics.

2008

Snoozer Bedding Ltd established itself as a premium brand in Indian mattress in India by nationally expanding strategically and being selective with dealers. Snoozer opted to hire experienced customer service staff which aims to provide a simple solution to specific customer needs rather than being pushy and offering confusing options. Snoozer believes in experiential shopping and encourages the customers to take the "Rest Test".

2017

Snoozer Mattress sets up India's largest State-of-the-Art plant spread across seven acres in the peaceful and pollution-free state of Himachal Pradesh.
Afterword: At Snoozer Bedding Ltd, we're determined to deliver the most comfortable, long-lasting & cost-effective premium mattress without any celebrity marketing or the foreign heritage dramas associated with other mattress brands. Even though we produced the first coil spring mattress in India, we chose not to compromise on our quality and values to expand relentlessly. We continue to be a 'niche' mattress brand preferred by the discerning consumer shared by the local brand and the world's top multinational company; they began their wonderful journey together.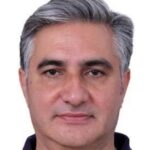 Manu Malhotra
MD, Snoozer Bedding Ltd